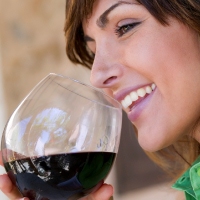 Drinking, smoking and unhealthy diets have fuelled a doubling in mouth, throat and food pipe cancers in young people.  Consuming alcohol during mealtimes is traditionally associated with good health.  The researchers found that this is untrue, if the drinkers ate carelessly.
Poor diet can lead to a number of health problems and affect not only the way you feel but also the way you look. These problems can become worse when grouped with a low level of physical activity, smoking or drinking. Heavy marketing from fast food chains, lack of education and poverty can all lead to poor diet. However, many people just make poor diet choices.
Although the devastating physical and mental effects of severe malnutrition are well known, the scientists say theirs is the first study to link minor nutritional problems in early life to the behavioral and social development of youngsters as old as 6 to 8 years. The researchers cautioned against minimizing the behavioral effects of other factors, such as general health care, family upbringing and neighborhood and school environment.
Spanish Researchers surveyed more than 12,000 adults aged 18 to 64 about their drinking and eating habits. They found that heavy drinking, binge drinking, a preference for hard liquor and even drinking at mealtimes was associated with poor adherence to major nutrition guidelines.
"Our results are of relevance because they show that drinking at mealtimes is associated with insufficient intake of healthy foods, such as fruits and vegetables, and with excessive intake of animal protein," said study corresponding author Jose Lorenzo Valencia-Martin, a doctor at the Universidad Autonoma de Madrid, said in a journal news release.
"In Spain, alcohol is frequently drunk during meals, particularly lunch and dinner. Because of this, and the lower prevalence of abstainers, our findings apply to most adults in Spain and in other Mediterranean countries in Europe," he added.
Valencia-Martin pointed out those heavy drinkers were likely to develop liver disease, and that many tended to favor high-energy fast foods high in trans fat. Unfortunately, a diet high in trans fats might also contribute to liver disease, he said.
Excessive drinking and an unhealthy diet are two major preventable factors that contribute to health problems in developed nations, the researchers noted.
"Drinking alcohol may reduce maintaining a healthy diet, leading to adverse metabolic effects which, in turn, add to those directly produced by alcohol," Valencia-Martin said.
Alcohol may indirectly contribute to several chronic diseases such as obesity, diabetes mellitus, cardiovascular disease or cancer.