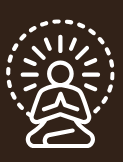 Are you struggling to cope with the demands of life today that leaves you feeling exhausted both physically & emotionally?
Don't let yourself burn out!! Do you know that lowered immunity, increased risk of heart diseases like high blood pressure, strokes and other physical symptoms like headaches, nausea, insomnia and fatigue as well as back pain or anxiety and depression can be related to unmanaged stress? Whether it's a stressful situation you are dealing with, long work hours, or simply in need of a re-boot, our programme will help you restore balance and bring harmony to both mind and body. Retreat Elements:
Get ready to regain control and lead a life of happiness, clarity, and emotional stability. Think About It:
You're out of control and constantly on edge making you feel overwhelmed. Benefits:
You can't avoid stress, but you can stop it from becoming overwhelming, and detrimental to your health. Our solutions help you:
Take good care of your body each day. Eating right, exercising and getting enough.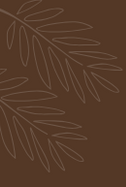 Really nice and relaxing, the treatments were all great and the staff were all pleasant and helpful. The rooms also comfortable. Would definitely come back.
Very good. Beach facing was a bonus. Greenery was calming. Satisfied with the outcome. Will recommend to others.