Weight
Management
Program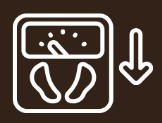 Is your weight weighing you down? Do you feel like nothing is working and you're stuck? Weight loss is so much more than just numbers on a scale. We help you discover a healthier you in this weight loss retreat.
Here you will be empowered to make positive lifestyle changes that will get you to an optimal weight that is right for your body. Are you ready to feel the transformation from within? Retreat Elements:
A few simple changes to your diet and lifestyle will completely, and permanently, transform your body. We show you how! Think About It:
Are you giving up because there are weight loss strategies you have tried but failed with? Benefits:
Discover the underlying cause of weight gain instead and find a lasting solution. Our solutions help you:
Understand weight as an indicator of underlying concerns and imbalances, and work.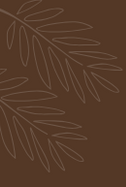 Fantastic-Lovely retreat. Prefect- I had excellent results. Amazing massages.





Great location for a retreat! Attentive staff who will do anything for you! A very Big Thank You to everyone!





Very nice. Everything is well organised. The vicinity from the sea makes it even more relaxing.The holisitic approach is extremely important. Very good. Competent staff, teachers & doctors.



Lucilla di Virgilio & Luna Settembri
Very nice location near the sea. It was very useful & interesting because the retreat doesn't finish when you leave the Beach House, here they teach you how to balance your body on a daily basis.Would strongly recommend to anyone wishing to make changes in their lives.