Fertility
Enhancement
Program

Sanda Retreat's Fertility Enhancement Retreats is designed for you to experience powerful combination of proven mind-body therapies that help reconnect to higher energies, preparing you for conception, which is undoubtedly a very exciting moment but also involves feelings of fear and sadness if the outcomes you want do not come about right away.
"Whatever point you are at with regard to trying to conceive—whether you have already begun, are having challenges, or are just starting to consider it—our retreat programme has something for you." Retreat Elements:
Help & understand yourself along with your needs with the Retreat elements that we offer. Think About It:
Wondering if you are unsure about your purpose to experience this Retreat? Benefits:
The Essence of our Fertility Retreat benefits in.... Our solutions help you:
Are You Ready to Experience the solutions that You need? Well, we help you..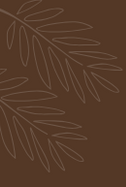 The retreat was perfect. I like the medical Knowledge and Tests. The reception and staff were great. Great rooms and a very nice place. The service was amazing from all the staff. Really happy we came.
Beautiful Location. We were looked after by Dr.Nilam and her team 100%. Thank you to the team for making this a healing journey to remember.