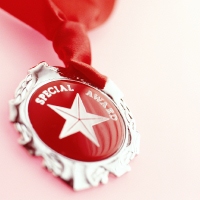 If you are not feeling fulfilled in your personal life, it can affect everything that you say and do. Personal fulfillment is the reason that some people exude confidence and serenity. These people don't seem to have a care in the world. The reason for their confidence and peace of mind is that they are satisfied with their life. You too can reach this lofty goal of inner peace and personal fulfillment.
Visualization is one way that you can achieve personal fulfillment. You shouldn't just let your life pass you by. Create a vision of what you want your life to be and you will have it. The important part is to know that you can have your vision and that everything in life is possible. Once you begin to think more positively about your future you will begin to be satisfied with where you are currently.
Every step on your way to achieving your vision should be thought of as an adventure. It will bring you closer to the goal that you have set for yourself about where you want to be in life. If your dream is to live in a country house with a lovely flower garden, hang up pictures of these types of houses and remain positive that you will get there. Do everything in your power to bring your goal closer to you. But remember that you must remain positive about the steps you are taking.
There will be times when you don't feel very positive about your current situation. Life has a way of showing us from time to time that we are not in the place where we want to be. Shun these thoughts and keep them from derailing your plan.
You should also keep negative people out of your life. Some people take a great deal of pleasure from being negative about your plans. They will tell you all of the reasons that you can't achieve your goal and try to make you believe that it is impossible. It is sometimes impossible to keep these people out of your life, but you should minimize the contact. Maybe you could even try to help them eliminate the negativity in their own thought pattern and start on their own road to personal fulfillment. If they are not willing to listen, simply keep them out of your life.
Personal fulfillment comes from within your own mind. Change the way that you look at things and create a vision for yourself. Work toward achieving your goal and you will find that you have achieved fulfillment. Be satisfied with where you are now and know that it is simply a step on the way toward your goals.