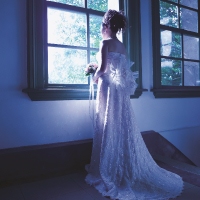 You've been looking forward to getting married.  Inwardly you wonder why you're feeling nervous. After all, Of course you want to marry him. Heck, even Kate Middleton probably wondered if William really is the Prince Charming for her happy-ever-after.
"It's easy – and very understandable – to worry about pre-wedding jitters that seem to strike out of the blue. Thankfully in majority of cases these jitters don't signify anything serious. Men, of course, experience them, but are much more likely to keep such worries to themselves. At least women tend to share them with their best friends and hopefully get much needed reassurance.
Why do women get these jangling nerves?
I find there are two main culprits responsible for most pre-wedding worries. Firstly, it's easy to start over-analysing a stress-inducing situation. And no matter how happy your big day ends up, the run-up to a wedding is almost always stressful. This means that getting stressed starts sapping your confidence and from there it's a downward spiral: the more stressed you feel, the more you doubt yourself and what you really want out of life.
Left unchecked many brides end up with sleepless nights and even more jitters. They question things like is he right for me? Do I really love him? How am I going to feel in 10 years time? Once you've put such questions into perspective (see advice below) your anxieties start to fade.
Beware of the 'body-issue' jitters
The second main reason women start doubting they want to walk down the aisle, sadly connects to their fears about their size and shape. When, as a little girl, they'd dream about being a princess for the day, with all eyes on them, as a grown-up they suddenly they fear all eyes will be on any extra lumps and bumps – real or imagined.
This is a sad and pointless reason for pre-wedding jitters. Your groom and guests will only be thinking about how radiant and beautiful you look as you and your happy glow come down the aisle. No one notices whether or not you've gained weight – they've come to see your big day and want to share in your happiness.
Coping with your anxieties and jitters
Start with issues you might have around your size and shape and get practical – have your dress fitted when you're at a comfortable weight, rather than after you've dieted down to a level that will leave you feeling faint on the day.
Resist last-minute dieting – you'll only have to get your dress taken in and you will not look at your best on the day – gaunt and pinched isn't a good look!  Put into perspective any worry over your size and shape