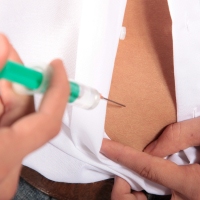 'Timesulin' launched by Patients Pending Ltd.,an innovative replacement cap that seamlessly transforms all major insulin pens into a smart pen is simple.  It is affordable and easy-to-use solution helps avoid missed or accidental double injections – and the accompanying hyper- or hypoglycemic (high or low blood sugar levels); events that cause people with diabetes daily anxiety and potentially life-threatening scenarios. 

One recent study, the 2011 report from pharmaceutical firm Novo Nordisk, shows the extent of the problem with missed injections or overdosing.
With the World Health Organisation now estimating the global number of people living with diabetes at 366 million – twice as many as 30 years ago – the market for innovation in diabetes management is wide open. 

Timesulin has already generated excitement amongst established names in the diabetes field in Europe, including Dr Åke Sjöholm, Chief of the Diabetes Research Unit at Sweden's Karolinska Institutet in Stockholm.
"As someone who developed Type 1 diabetes at age three, Timesulin is the solution I've always been searching for," said Timesulin co-founder and CEO, John Sjölund. "A person who doesn't live with diabetes will wonder how it's possible to forget when or whether you've given yourself an injection, but given the hectic lives we all lead, keeping track of the four-times-a-day ritual can be difficult for anyone living with a chronic condition. It's like trying to remember if you turned the stove off. We all worry about it sometimes, but when there's medication involved, it causes real anxiety. That's why Timesulin offers the perfect solution for people living with diabetes – as well as those near and dear to them."
The brand's trade launch in September 2011 at FEND's annual conference in Lisbon, Portugal, generated considerable enthusiasm in the diabetes treatment community. "In my experience as a nurse consultant in diabetes, the problem of forgetting whether or not the very important insulin injection has been administered is a prominent one," said Grace Vanterpool, a London-based diabetes nurse consultant and MBE at the Hammersmith and Fulham PCT and Imperial Health Care Trust.  Timesulin addresses this huge problem head-on with an easy-to-use solution that requires no programming or change in habit.
The brain trust behind Timesulin represents the same blend of innovation, entrepreneurship and personal interest as the offering itself. The simplicity offered by Timesulin is also cited by another advocate: Helena Farrell, diabetes nurse and founder of the Diabetes Insight Center in Cork, Ireland. "Any modernisation or product that is simple to use and offers people with diabetes a better quality of life is welcome," Farrell noted. Timesulin is badly needed by a great number of people, including many that I treat
Timesulin carries the CE mark, works with all major insulin pens, requires no change in habit and works straight out of the package without any programming required.
For additional information, or to purchase Timesulin caps, please visit http://timesulin.com/webshop.