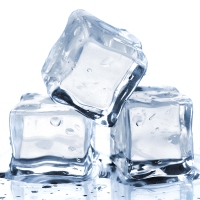 Many Physiotherapists recommend the bath to Sportsmen and women to prevent muscle soreness after exercise and to speed up recovery, claiming the icy cold helps shift lactic acid. The theory is that the icy cold causes the blood vessels to tighten, and drains the blood along with waste products such as lactic acid out of the legs.
But this is unproven, and a study in the British Journal of Sports Medicine now claims the opposite may be true. Out of 40 volunteers, those who took an icy plunge reported more pain after 24 hours than those who took a tepid bath.
Tepid response
Ice baths have become one of the most fashionable ways of recovering after an intense game or marathon. From rugby to tennis players, the bath has a series of celebrity endorsers.
When Jonny Wilkinson or Paula Radcliffe emerge from the bath, their limbs fill up with fresh blood which invigorates the muscles with oxygen and helps the cells repair.
Although physiotherapists who promote the bath have had little evidence to prove this, there is plenty of anecdotal evidence from the athletes themselves that the bath makes them feel better.
In line with this theory, the study carried out at the University of Melbourne had expected to find a 25% reduction in pain after 48 hours among those who had the ice immersion.
Instead it found that there was no difference in physical pain measurements such as swelling or tenderness, and in fact those who had been in the ice reported more pain when going from a sitting to a standing position after 24 hours than those who had the tepid treatment.
"This study challenges the use of ice-water immersion in athletes," wrote the researchers.
"Ice-water immersion offers no benefit for pain, swelling, isometric strength and function, and in fact may make more athletes sore the next day."
It was unclear why the ice has this effect, and the researchers said further study was needed.
John Brewer, Director of the Lucozade Sports Science Academy, said he did not find it surprising that there was no difference between the two samples.
"I don't find it hard to believe that the ice doesn't have any long-term benefit, although I would question whether the ice group really did feel more pain after 24 hours than the tepid group. The problem with pain is that it is subjective and very hard to measure," he said.
"And because it's subjective, there may even be a placebo effect on those who take the cold bath. It's part of their ritual, it finishes off the endurance test, and many clearly report that it makes them feel better."