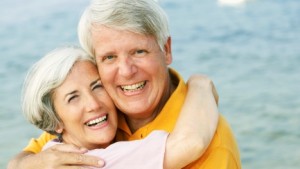 Retirement is a time that receives little attention from popular culture. We all think of it as something to look forward to, but tend to be oblivious of the challenges that it can bring. Even people of retirement age do not necessarily have the proper preparation to suddenly stop their working life. After the first six months or so of honeymoon period, what should you do then? This is even more the case as people are living longer, and ageing later.
You might be surprised to know that someone turns 55 every 7.5 seconds in the United States. An amazing 10,000 people retire there every day and a massive retired population has already taken root. According to the U.S. Bureau of Labour Statistics, the demographic segment aged between 55 and 64 increased by nearly 50% in the last decade. Such a population change has a big meaning for society as a whole. It also indicates a large population who may need more social glue to hold them together, since they no longer have the sense of community found in working life.
Many individuals experience mental health issues after retirement. It can be very hard to feel a central part of something one day and meaningless the next day. Many people live in devotion to their job and it can be hard to come to terms with the fact that their company or role can carry on without them. For those who were high achievers in earlier life, this sense of disempowerment can be highly affecting to their emotional wellness and self esteem.
A bigger proportion of retirees simply don't know what to do after retirement. Having such a lot of free time can be difficult to manage. At first, they may take holidays or spend time with grandchildren, but this often only satisfies them for a limited time. Starting a new business or getting involved in a charitable organisation can be solutions to boredom and allow the retiree to still feel relevant.
Nowadays there is an increasing amount of retirement workshops, many of which are offered by employers. Such seminars give personal and financial guidance to help smooth the transition. If retirement is a concept you're having trouble with, spend some time finding an appropriate seminar or retirement life coach to help you out. Retirement is your reward for a life well spent and should be taken in the highest level of wellbeing.