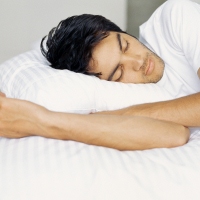 Technology adapted from heart stents wins at the Oscars of the Innovations World.  A pillow aimed at reducing the risk of patients contracting hospital acquired infection and designed to eliminate the allergy triggers contained in conventional pillows scooped the overall award at Ireland's Product Innovation of the Year at the third annual InterTrade Ireland Innovation Awards in Dublin recently.
SleepAngel pillow talk….Have you ever wondered who slept on your hotel pillow before you, what ailments they had and what they used their pillow for? According to Dublin-based Gabriel Scientific, after two years of use up to one-third of a pillow's weight can be made up of bacterial and fungal spores, also alive and dead dust mites and their unsavoury secretions.
C. difficile and Norovirus:  Gabriel Scientific has developed a patented solution to this problem in the form of a pillow featuring a PneumaPure Filter medium, adapted from membranes used in heart stents to keep out bacteria, and sealed by high frequency welding of the seams, rather than conventional sewing.
A worthy award winner:  The judging panel of the Irish Times InterTrade Ireland Awards has selected SleepAngel PneumaPure Filter Technology as the winner of the Product Innovation of 2012 award.
David Woolfson, Founder and CEO of Gabriel Scientific stated
"This award is viewed as the Oscar of the Irish innovations world. We are delighted that our SleepAngel PneumaPure Filter Technology has been recognised as the outstanding Product Innovation of 2012 Healthier sleep in homes, hospitals and hotels
The result is a sleep support product which has been clinically proven to block even the most dangerous of germs and bugs from contaminating the interior of the pillow. Combined with an easy clean, wipeable technical textile cover, the SleepAngel pillow is a much-needed application of advanced infection control standards to a product we use intimately every day.
The SleepAngel product range has benefits for asthma and allergy sufferers too, the PneumaPure Filter blocks the dust mite enzymes and allergens that trigger asthma and allergy attacks. One of the key characteristics of PneumaPure technology is the nano-scopic filter pore size which is a proven barrier to viruses (.4microns), bacteria (.8microns) and dust mite allergens (2 microns).
In hospital trials, SleepAngel products have been clinically proven to block microbiological germs from contaminating the pillow interior. By comparision, 70% of the standard hospital pillows trialled, were contaminated by microbes, including highly dangerous "super bugs".
A pillow with appeal.
The SleepAngel pillow has been adopted by flagship healthcare facilities in the UK and Irish health services. SleepAngel bedding is also supplied exclusively to the prestigious Retroscreen Virology clinic in London; a global leader in the research and treatment of virus-related diseases including pandemic flu
A global Irish success story:  Gabriel Scientific has just signed an international licensing agreement to open the Japanese market for SleepAngel pillow and has a successful distribution partnership in Scandinavia. The SleepAngel technology is patented.