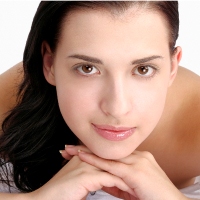 Regular exercise can be a powerful tool in preventing a slew of health conditions, including osteoporosis, diabetes, and heart disease while ageing. A good emotional health results to a good physical health! This is what is called the "mind – body connection". Your mind and body are very intimately connected!  Your body reacts to how you think, feel and act. Studies have shown that many diseases or illnesses are the result emotional problems. These diseases are called Psychogenic or having an emotional origin – disorders resulting from mental or emotional conflict.
Scientific Researches on anti-ageing have shown that stress and depression make a person more susceptible to illnesses including heart disease, ageing, wrinkles and other physical deficiencies. Long-term stress and depression can even seriously damage the immune system. The mind-body connection is nothing new.
Practical steps to achieve a sound mind, a good emotional health: Learn how to recognize and understand your feelings, thoughts and emotions. Knowing the causes of your anxiety and stress can help you control them and achieve a good emotional health.
– Learn how to cope with stress and problems that come your way daily – as they say learn how to "roll with the punches".
– Think positive. Adopt a positive mindset and you will overcome all the negative elements that wear you down and hasten your aging. Famous athletes use this technique to win. They visualize themselves winning, and they do win! You will be what you think your are!
–  Meditate. Meditation has a very calming effect and eliminates mental stress which is the main cause of ageing! When you let go of yourself in meditation, the stress, anxiety and worries go away too. There are many ways to meditate effectively, do some research and determine which one you suits you best.
– Keep your mind active. This is especially true for retirees. If you do not keep your mind active, you will wither away fast! Your mind is just like your body. It must be kept nourished and exercised, otherwise it will wither away! An active mind will keep you stay young.
– Reach out to others. Do some good deeds for other people or do some volunteer work. It creates a good feeling within you – a feeling of self-worth and value which plays a big role in having a good mental health and staying young.
– Maintain close intimacy with your spouse and stay sexually active. Good sex is not only an expression of love, it is also very calming and eliminates mental stress and depression. Sex is good for your mental health and will keep you glowing! Looking young! It is also good for your heart – a form of exercise. There are effective natural supplements which you can take to help keep that libido going and stay sexually active through the years.
So the fountain of youth is in your hands. It's all in the mind! Have a sound mind and you will have a sound body.