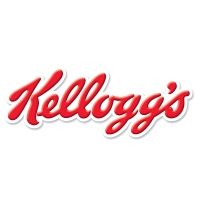 To help tackle the growing issue of illnesses relating to vitamin D deficiency, such as Rickets, Kellogg's is adding vitamin D to all of its kid's cereals in the UK. Rickets affected two thirds of infants prior to the 1900s but almost died out in the late 1930s when various measures were taken by the government to safeguard health.
It is important that parents consider alternative ways to boost their children's Vitamin D intake.
New research released shows that 94 per cent of Paediatric Dietitians feel that parents aren't aware of the importance of vitamin D in the diet.
Further, 82 per cent of Paediatric Dietitians surveyed have seen an increase in cases of Rickets in the last five years and 46 per cent say they have seen cases of Rickets in the last year alone.
While PCT statistics show that the number of children younger than ten admitted to hospital with rickets was 140 per cent higher in 2009 than in 2001.
A recent study carried out by consultant orthopaedic surgeon Professor Nicholas Clarke at Southampton General Hospital showed more than 20 per cent of children checked for bone problems in his clinic had significant deficiencies.
Professor Clarke comments: "Although we have seen an increase in awareness of rickets as a condition, it does not seem to have reduced the prevalence of vitamin D deficiency in the population we treat and that is of great concern.
It's important that commonly eaten foods are fortified in order to have an impact on children's Vitamin D levels in the diet. Currently there isn't a recommended nutritional intake (RNI) of Vitamin D for children over 5 because it is assumed they will get enough from sunlight.
Jacqui Lowdon, chair of the Paediatric Group at British Dietetic Association comments: "'Health professionals are increasingly becoming aware that even mild vitamin D deficiency can be detrimental for long-term health. Its important that children are encouraged to get some sun exposure without sunblock, more foods are fortified with Vitamin D and supplementation is encouraged."
Health care professionals currently recommend supplements for children under five but less than one per cent of parents give their child a Vitamin D supplement.
Alyson Greenhalgh-Ball, European nutrition director at Kellogg's said: "What's worrying is that Rickets is the extreme end of the scale and many more children will be suffering from Vitamin D deficiency which can lead to other health problems.
Kellogg's has a long history of fortifying its cereal of with essential vitamins. Folic acid was added to Kellogg's cereals in the 1980s to address the problem of neural tube defects. The FSA has identified breakfast cereals as an important contributing factor to the decreased incidence of Spina Bifida.
For more information on Vitamin D visit www.vitamindawareness.com