You have a selection of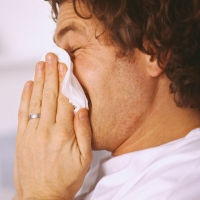 recipes adapted to meet the needs of your families with a wide range of allergies. Dairy-free, egg-free, wheat-free, soy-free, peanut-free, nut-free, sesame-free and more.
Is there a gluten-free menu? Will the chef use a separate cooking area for your food? Does the meal contain any nut or nut byproducts?
These are just a few questions that food-allergy sufferers have to ask when dining out, and then they still must wait (with their fingers crossed) for their meal to be prepared with the utmost care. Having a meal free of allergens is crucial for allergy sufferers — otherwise, a great night out could end with a straw and a bottle of Benadryl (refer to the movie Hitch).
Lianne Walsh says, "London eatery, Hummus Bros, are to offer an allergy-friendly menu with dishes suitable for the one in five Britons that suffer from food intolerances.
Hummus is nutritionally rich and is suitable for most people suffering from food allergies, as it does not contain any gluten, wheat, lactose, egg or nuts*. At Hummus Bros you can choose a topping or two for your hummus, and, if you like, substitute the pita bread with gluten-free bread, corn tortilla chips, rice cakes or carrot sticks. Even their signature dessert, homemade chocolate brownie is gluten free.
Most supermarkets have aisles dedicated to restricted diets, and packaging is carefully labeled. However eating out is a problem for those with food intolerances, as restaurants do not offer dishes or well-informed staff to help suffering customers.
Christian Mouysset, co-owner and co-founder of Hummus Bros, said: "You would be surprised how many food allergy sufferers visit our restaurant and tell us how difficult it can be eating out in London. We pride ourselves in serving our secret-recipe hummus with mouth-watering toppings, suitable for anyone suffering from food intolerances."
Hummus Bros offers an extensive allergy free menu. With hummus as the base of your main meal you can choose from toppings such as saut