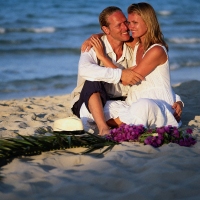 Trust plus love and respect equals a successful marriage. Trust is very important in any relationship. It holds the partners together to form a commitment. Lack of trust destroys any relationship, no matter how you love the person
Often, people who have trust issues in relationships are super jealous, insecure, and controlling. Why? Because of fear that the person he or she loves will cheat on him or her.
If you are in a romantic relationship and you notice that your girlfriend or boyfriend has a hard time trusting the people around him or her; that is a clear indication that he or she has trust issues in relationships.
A person whose relationship trust issue is trapped and he or she worries all the time; constantly checking on you, asking the details of your activities and whereabouts.To avoid the possible damage in your relationship, you need to find out the reason behind your mistrusting attitude.
Here are the following steps you can do to help your girlfriend or boyfriend overcome his or her insecurities and trust issues.
Talk heart to heart – explain how you feel and emphasize the importance of trust in your relationship.
Tell your girl/boyfriend that you want to build a strong relationship- have faith in each other.
Admit that trust issues in relationships bother you- prevent, before it turns problematic.
Convince your girl/boyfriend to share personal fears with you and pinpoint the cause of mistrust. Jot down every issue.
Identify every issue that really bothers you and discuss why and how it is affecting your relationship.
Problem: Monitoring is too much, you feel like a child and mistrusted without probable reason.
Solution: Will inform about your daily activities and will try to call twice a day whenever possible.
Express your commitment with each other to build a more intimate and stronger relationship by completely trusting each other.
The past affects the person's ability to completely trust anyone including the person whom he or she is intimately involved with.
If you can't trust the person you love, you can't have a good relationship. You will never be happy because your worries and fears are haunting you. The best thing for you to do is to forget the memories of a bad relationship and start fresh.
Every person has a different intention in a relationship. If your intention is good and if you want to love and be loved there's nothing to worry. All you have to do is to be honest.  If you have trust issues in relationships don't be afraid to discuss it as early as possible in your dating period. This will give you peace of mind and you will feel more secure in your relationship.