Weight los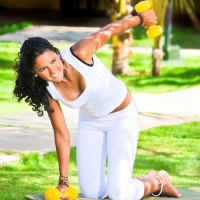 s health spas are now common destinations for those seeking to shed off those excess pounds. Unlike traditional health spas that only cater to rest and wellness packages, spas that aim to make their clients lose weight combine the luxuries of a health spa with the single-minded focus that defines a weight loss camp. By putting together a regular workout routine, a delicious healthy meal, relaxation and beauty treatments and group talks, weight loss health spas offer immense benefits.
1. . While some spas specifically focus on a particular exercise regimen to shed off the fat, there will most likely be cardiovascular and strength training workouts included in the package. It is not unlikely that Yoga, hiking and Pilates classes are also offered.
2. Participants are fed healthy and nutritionally-balanced foods. Depending on the spa, the dietary plans could include vegetarian or low-calorie diets. In other spas, delicious, low-calorie meals are prepared. For long-lasting lifestyle changes, healthy cooking classes are offered to teach participants recipes and meal preparations that they can do at home so they can continue with their fat loss regimen.
3. Participants get the benefit of stress-relief through relaxation, meditation and Yoga techniques. Learning these strategies is important in order to help participants manage their stress that, most of the time, lead them to overeat.
4. Participants experience the added benefit of beauty treatments. Facials, massages and spa treatments are often included in a weight loss spa package. Apart from shedding off the excess pounds, participants also get to feel and look beautiful with the beauty treatments included in the package.
5. Participants get the chance to learn from motivational coaches and like-minded people who are facing the same problems on their journey towards better health. Peer-facilitated or life or fitness coach-led group sessions allow participants to share their experiences.  These discussions are therapeutic, since these are avenues by which participants can vent out their frustrations about the obstacles that prevent them from reaching their desired weight goal.
If there is any downside to weight loss health spas, it is probably the expense that goes with it. Since these are held in fine resorts, you will have to save enough money to get the pampering you want. Moreover, you will need to really psyche yourself up to lose the weight and actually commit to following the routines set. Otherwise, the beautiful surroundings and other amenities of the spa might just tempt you to do something else entirely and that would curtail your fat loss efforts.
Weight Loss Health Spas can really jumpstart any fitness regimen. Instead of a boring exercise routine, these spas make the road to fitness actually fun. So, if you're thinking of something to motivate you to actually begin to shed off those belly bulges, try enrolling yourself in one such spa today. The benefits are really well-worth it.