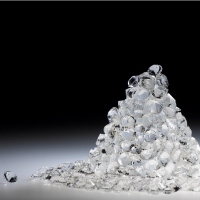 As you grow older, you may often get worried about looking older. The cosmetics industry has now become a money-making opportunity.  It has expanded the line of anti-ageing products.   Although the primary market for anti-wrinkle products is women, men are becoming more interested in preventing wrinkles as well. There are now some facial serums, as well as other anti-ageing products, marketed specifically to men.
Facial serums were created for the purpose of delivering various ingredients to the skin. Anti-ageing serums are generally more expensive than creams. They are typically of a thinner consistency than creams, but not completely liquid.
If you are looking for the most effective form of these wrinkle fighting ingredients, your best bet is definitely an anti-ageing serum. Producers of anti-aging serums claim that the serums can both prevent and repair wrinkles.
Not many beauty creams can boast of a Nobel Prize. But, this anti-ageing serum has won Boots the award for physiology and medicine after they proved it speeds up rejuvenation of skin cells. This miracle Bioeffect EGF Serum would be heavy on your pockets. The tablespoon-size bottle comes for a whopping £125, making its active ingredient more expensive per ounce than diamonds, reports the dailymail.co.uk.
The makers, however, claim that only two drops a day is enough to rejuvenate the skin.
The serum has found a fan in actress Uma Thurman too. Beauty expert and creator of www.goodthingsbeauty.com, Alice Hart-Davies, also seem to be impressed with its effectiveness.
"Pricewise, it is certainly expensive, but whereas a decade ago, £100-beauty products were a shocking novelty, now there are dozens of products in the £100-£400 price-bracket," she was quoted as saying.  "But it is an all-in-one product, so you don't need to put any other cream or serum over or under it," added the beauty expert."
The natural plant ingredients in the serum reduces wrinkle length and depth without any irritation. It helps boost cell turnover to restore smoothness, radiance, and clarity, along with helping to rebuild natural collagen and elastin fibers to make skin stronger and more resilient.  Skin turns firmer, smoother, and more lifted-looking—and with continued use, results improve.