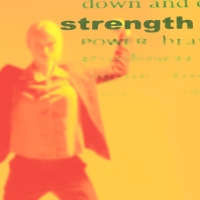 What kind of mindset do you have? Do you tend to think about the bright side of life or only the bad things? Did you know that having a negative mindset can crush your self confidence? Having a low self esteem tends to undermine your achievements and everything you do. No matter what you try to do, you will never be happy.
That is no way to live life. If you want to make the most of your life, you have to get out of your current negative thinking patterns and raise your self esteem. Rebuilding self confidence is the only way to get out of your rut and get yourself appreciating all aspects of life, the good and the bad.
Remember that rebuilding self confidence will only happen if you are willing to accept your current mindset and are willing to change it. For most people, the way they think affects the way they will think in the future. If they are normally happy individuals, they are likely to bounce back from stress and negative situations, whereas an unhappy individual would have to fight much harder to become positive. You have to really believe in yourself, if you want to change. Here is what you can do.
Think about your own strengths and weaknesses and do not compare yourself to other people. Chances are that if you think that someone else is better off, you are not seeing the entire picture. You may think someone has a better life but you probably do not see the problems that they have. In public, you may see that they are very outgoing, seem to be friends with everyone and are able to buy many things that you do not have. Who knows what inner problems they may have? They may have problems handling their finances and are actually in debt by thousands of Rupees. You just never know. Instead of focusing on other people, just focus on yourself.
Think of all the good things in life that you have. Do you truly have nothing to be thankful for? How about your health? Do you have a place to live and Food to eat? You are allowed to feel bad when something bad unexpectedly happens to you, as long as you do not dwell on the problem forever. Give yourself a few days to recover, and then drop the problem. Do not try to deny the problem or hide it, because doing so will only make you feel worse later. Acknowledging the problem is one of the first steps to rebuilding self confidence.
Sometimes in life when something bad happens to you, something good happens afterwards. Life is a series of good and bad moments, so although it looks like grey skies and burning infernos right now, those bright blue skies might just be a few days away. Everything in life tends to happen in patterns. If you are willing to wait it out, good things will eventually happen to you. Something that seems bad, such as getting fired, may actually turn out to be a good thing in hindsight, as getting fired allows you to have more free time to do what you really want to do. So, even if you're worried something may not work out, just give yourself enough time and it will.