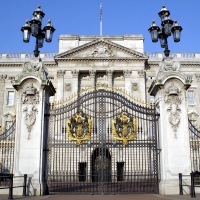 Professor Stephen Bloom, from Imperial College London, is described as an "outstanding clinical academic" has been a pioneer in the field of obesity and diabetes research, who received a knighthood in the New Year's Honours list. Prof Bloom said he was delighted by his knighthood.  He is currently leading a research group investigating appetite control systems and gut hormones.
It is a testament to the efforts of a great many colleagues with whom Prof Bloom has been working over the years.  He said "This is a unique period in the history of scientific research when we are at last able to work out the details of how the body functions and therefore contribute to the prevention of disease".
"The research team that enabled this honour is currently working at full pelt because we think we have an important lead in the treatment of obesity, the world's most dangerous pandemic, and we don't want to lose the opportunity to make a real contribution."
Christine Mills, founder of Hope for Tomorrow charity, receives an MBE for launching the first UK mobile chemotherapy unit. Five nurses are also among the honours.  Their discovery that oxyntomodulin reduces appetite offers a potential new treatment for obesity.
Professor Sir Keith O'Nions, rector of Imperial College London, said Prof Bloom's research was "pioneering" and had changed the approach to treating obesity, for the benefit of everyone in society.
On the road:  Christine Mills set up the charity Hope for Tomorrow after her husband died from cancer of the spine.  She wanted to alleviate the suffering of people travelling long distances to and from hospital to receive chemotherapy treatment.  She raised enough money to build the world's first mobile chemotherapy unit, which can treat 12 to 20 cancer patients a day on the road, complete with two dedicated nurses.
It costs £250,00 to build and maintain the mobile units for three years, which the charity then loans to the NHS, Mrs Mills said.  The units are now operating in Gloucestershire, Somerset and Wiltshire.
She said: "I am proud that it's helping patients. I get letters from them all the time. It is a tribute to my husband, David, and all my sponsors that I managed to do it."  A large variety of vocations are also honoured in health and medicine.  They include MBEs for six GPs, five nurses, a physiotherapist, two pharmacists, a dentist and a volunteer ambulance driver.
John Wallwork, professor of cardiothoracic surgery and director of transplantation at Papworth Hospital in Cambridge, is the recipient of a CBE.
Julie Moore, chief executive of University Hospital Birmingham NHS Foundation Trust becomes a Dame.  Her personal involvement in the development and staffing of the military managed ward concept at Selly Oak Hospital has been recognised."