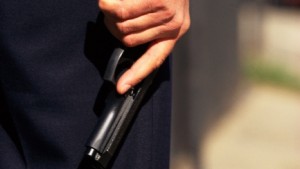 At the end of last year, the world was rocked once again by a horrific gun crime, this time perpetrated against very young children in a school in Newtown. This school shooting has raised the issue of gun control once again and debates now rage harder than ever about whether gun security should be tightened up in the United States of America.
Mental health workers, however, have been having their own debates, and are working tirelessly to press for reforms in their sector, to help ensure that this kind of crime never happens again. In many cases of gun crime, the perpetrator has some kind of mental health issues. Experts are now asking if improved wellness is the key to making sure that such a massacre never occurs again.
The executive director of the National Alliance of Mental Illness (NAMI), Michael Fitzpatrick, met with Vice President Biden and his gun control task force. He was joined with other leaders in the mental health sector, and they discussed the contribution that mental health help could make to wellbeing, and hopefully, in turn, to reducing incidences of violent gun crimes.
Despite being charged with providing the Government's stance on gun control, the group did not meet with Biden to discuss guns. Instead, the experts urged the president to engage in more discussion about the role of the mental healthcare system and how improvements could help reduce mental illness.
The group stressed the importance of early identification and treatment of mental health conditions, and pointed out how difficult the current system is to navigate. They also urged an open dialogue about the subject, to remove the stigma of mental health and educate people about the help that is available to them. Children especially, they said, should be targeted to help them understand mental health from an early age.
Their goal is to get the Task Force on gun control to include mental health issues reform in their recommendations.