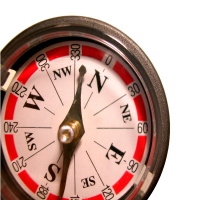 Andreas Grassl is a German man found in England in April 2005, who remained unidentified for a long time due to his refusal to speak.  He was communicating instead through drawing and playing the piano. He claimed he had spent the past five years living rough in woods. During the more than four months that passed until he revealed his identity, the mysterious story spawned media attention and speculation across the world, dubbing him the Piano Man.
The youth, Grassl was picked up by police on 7 April 2005, when he was wandering the streets in Sheerness, Kent, in England, wearing a soaking wet suit and tie, and he did not answer any questions. Remaining silent, he was presented a pen and paper by Medway Maritime Hospital staff in the hope he would write his name. Instead, he drew a detailed sketch of a grand piano. When they first brought him to a piano, he reportedly played music from various genres (ranging from classical music by Tchaikovsky to pop music by The Beatles) non-stop for four hours, and then was taken away by the hospital staff.
For several months, Grassl was interned in a secure mental health unit in north Kent while he was being treated and evaluated. Interpreters were unable to discover his origin. Orchestras around Europe were contacted in a bid to trace his identity.
The West Kent NHS and Social Care Trust, and the local police received what they described as an "overwhelming" public response, receiving over 800 calls on a dedicated helpline.
The youth claimed he had lost his memory.  He told police his father took him to live in the forest following his mother's death in a car crash and that they used tents and dug holes to sleep in.
The youth explained how he used a compass to get out of the woods after his father died in a fall two weeks ago. The boy told authorities his father called him Ray but he did not recall his last name.
He said he was unable to recall where the family came from and claimed he followed his compass north, eventually arriving in Berlin.
Police spokesman. Michael Maass said: "He said that he had lived for the last five years wandering around with his father."
The teenager spoke fluent English and only a few words of German and appears to be in good health, Mr Maass said.
For months he remained uncommunicative except for showing his accomplished pianist skills.
He was eventually identified as 20-year-old Andreas Grassl from Germany."