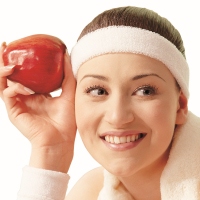 A permanent change in lifestyle can lead to lifelong wellness.  You need to consider a few factors for any weight loss programme to be effective. The key to any weight control programme is adding water to your diet and developing a fitness plan that will help you add oxygen and burn calories and fat. This will produce the caloric deficiency needed to lose weight.
Most of you may envy physiques and bodies of athletes that display trim and fit figures. Achieving such physiques is not an easy task however, and nor does it happen overnight. Most of you who struggle with weight issues would bear testament to this. Those athletes manage to showcase such bodies because of their determination and discipline to maintain a strict workout plan, as well as a workable diet that fits their schedules. Those who want to emulate this, remember that in order to lose weight and stay fit, one has to regularly exercise, stick to a well-balanced nutritional diet as well as allocate plenty of time for the body to recover and recharge every night.
Starting with the diet, you need to look at how you can lose weight by eating right. Many of you fall into the sin of eating more than is required, as well as consuming fast food and sweet beverages regularly. Nevertheless, if you are serious about losing weight and owning a slim and trim body, you definitely have to watch your food. Cut the intake of fast food, sugary beverages, oily food, as well as other unhealthy food. Fat-filled food as well as sugary beverages would only assist in adding weight to your body instead of reducing it.
What you need is food that is rich in protein, fiber as well as minerals and vitamins such as green vegetables, fruits (oranges, watermelons, bananas, papayas, apples and other types of fruits), lean meat and whole-grain food. Consumption of healthy food such as these would allow you to obtain all the required nutrients needed by your body, as well as helps you control your body weight.
Having checked your diet, the next step would be to ensure that you workout and exercise to assist your weight-losing process. There are many different ways and method for you to work out. Most working adults like working out in the gym as it fits in their busy schedules, and it is easy to stop at one of the gyms in the neighbourhood after work. Others prefer sports, and take up one of the options such as tennis or soccer to burn fat and lose weight. Jogging and brisk walking are also other alternative options that would work for adults who want to lose weight.
Lastly, do not forget to allow your body to rest properly, so that it can recharge for another fresh day the following morning. Take note of the above tips, and watch as your weight drops in a matter of weeks.