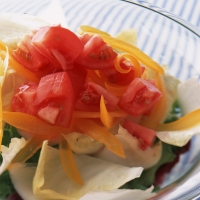 Since the dawn of time, Weight Loss programmes have been  introduced every year.  Some have fallen away and been forgotten, but others have stayed in power and are still used to this day. Not every diet works for everyone, but if you are looking for a new idea in weight loss programme, you might want to consider one of these tried and true old favorites.
The Scarsdale Diet: This diet was created by Dr. Herman Tarnower and was used to help heart patients lose weight before heart surgery. It is based upon using a soup as the basis for the diet, but it also includes additional items each day of the 7 day diet to help you get nutrients that you need and to help fight off cravings that will pop up. This is a good programme to use, when you need to lose 10 to 15 pounds fast, but it can be used long term.
 The Anne Collins Diet: This diet was created by nutritionist Anne Collins. It is an affordable diet plan that is also customizable. It brings exercise into the diet for a well rounded plan. This programme offers different options from low carb to vegetarian diets.
The Atkins Diet: This is the famous low carb diet programme, which focuses mainly to lower the  carbohydrates in your diet. The diet starts with an induction where you eat minimal carbs and then carbs are slowly introduced back into your diet.
Weight Watchers: Weight Watchers is a long standing weight loss programme. Within the weight watchers system there are numerous plans available, so that you can find the one that works for you. Exercise is also stressed and support is available to help ensure success on this program.
Slim Fast: Slim Fast is a weight loss programme that you do at home. It involves using Slim Fast products to help you keep calorie intake down. Each product comes with a pamphlet that gives advice about exercise and sample menus to eat. They also offer a support line that you can call for additional help.
All of these weight loss programmes have been around for few years. They all have their own unique style and approach to weight loss. They have been very successful in helping people lose weight.
As mentioned, weight loss is personal. Not every plan works for everyone. You need to figure out what will help you the best in reaching your weight loss goals. When you choose the right weight loss programme, you should have no trouble finding success.
It's all about finding that right programme. You may need to do research into different programmes. Keep researching and trying until you find the programme that works for you.