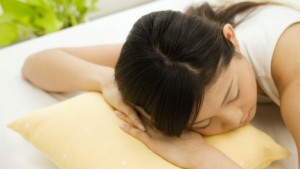 A conference of specialist doctors from around the world have met at the University of Manchester to take part in a groundbreaking research conference which has been looking into the devastating issue of stillbirth, and working out how to reduce it.
One of the results that has emerged from this is that the wellness of the mother – particularly her mental health – could have a strong correlation with the likelihood of her experiencing a stillbirth. In fact, the doctors believe that having a mental health issue makes a woman twice as likely to experience a stillbirth, with Dr Alexander Heazell, from Manchester University's Obstetrics department confirming that there is 'strong evidence' of a link.
The specialists from all over the world looked at a study of over 1.5million births, which was carried out at the Centre for Women's Mental Health at the university between the years of 1973 and 2008. In cases of admission for severe psychiatric illness, the risk of stillbirth was doubled.
During the conference, these senior figures shared data and analysis methods, and looked at how the results that were found in the study can be used to make pregnancy safer for women and increase the wellbeing of those with mental health problems, and their babies, during this vulnerable time.
Some doctors called for increased investigation by coroners, but others voiced concerns that these types of procedures can be very difficult for those who are grieving, as investigations can delay the parents' ability to bury their child.
This devastating event affects around 4,000 women every year, with 11 babies being stillborn each day in the UK. All the doctors present agreed that reduced foetal movements were a key indicator of a baby not thriving in the womb. All of them agreed that if a pregnant woman feels less than ten movements per hour, they should contact their healthcare provider as an urgent precaution.